The Airtel Black customer service experience is unmatched, get it today!
We all have a variety of connections today. The list can go on with a prepaid or postpaid connection for every smartphone in the house, a broadband connection, or a dth connection. We have become heavily dependent upon these services, and any hiccups are a mood dampener.
Although companies always try to provide you with the best service, problems can kick in. In such a scenario, it is equally essential that the same company also provides you with high quality customer service.
There can be several reasons why customer support isn't as expected. However, it is a hassle when your connection issues aren't resolved quickly. We have all been there for constant follow-ups, long waiting times on phone calls, and unclear instructions. Unfortunately, that's not the case each time.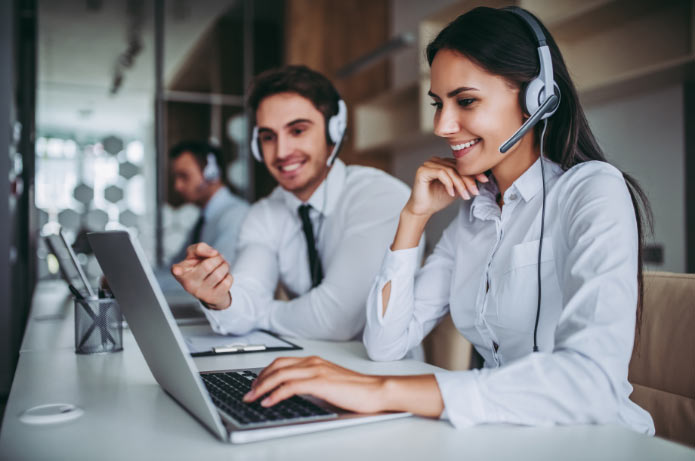 Amidst this, there is one place where you can still get quality customer service. And that is Airtel Black.
What is Airtel Black?
It is a single plan that aims to solve all your connectivity, billing, and customer service issues. The Airtel Black program allows you to combine all your services, i.e., postpaid, broadband, and dth, together, all in one place.
Using this program, you can get a variety of Airtel postpaid, broadband and dth combo plans in one place. This means that there is no need to drown in multiple bills from different service providers, various websites, etc. Just pay one bill and keep enjoying your Airtel services to the fullest.
And when the bill arrives at the end of the month, the payment becomes incredibly simple too. There is no need to drown in multiple accounts from different connection providers, websites, etc. Just pay one bill and keep enjoying your Airtel services to the fullest.
Unmatched Customer Support
The Airtel Black program provides customer support that leaves you with a smile. Here's a comprehensive list of the customer support benefits you get when you become an Airtel Black member.
You will have one single call center that answers all your queries about your different combo plans or all your services.
Black provides customers with a dedicated relationship team on standby to help you resolve your issues as fast as possible.
You also get your issues resolved on priority.
Say goodbye to long waiting times when calling customer support. The Airtel Black team will pick up your call in less than 60 seconds.
Free service visits for a lifetime.
In addition to all this, a wide variety of plans help you decide which is the best combo plan. Therefore, take your pick from the various postpaid, dth plus broadband plans, and get these benefits today!
You can even combine your existing connection with another Airtel service and upgrade it to Airtel Black. In addition, with every new Airtel broadband connection, you will get a month of Airtel Black fixed plan, completely free!
We think you should get Airtel Black today and make your life easier!